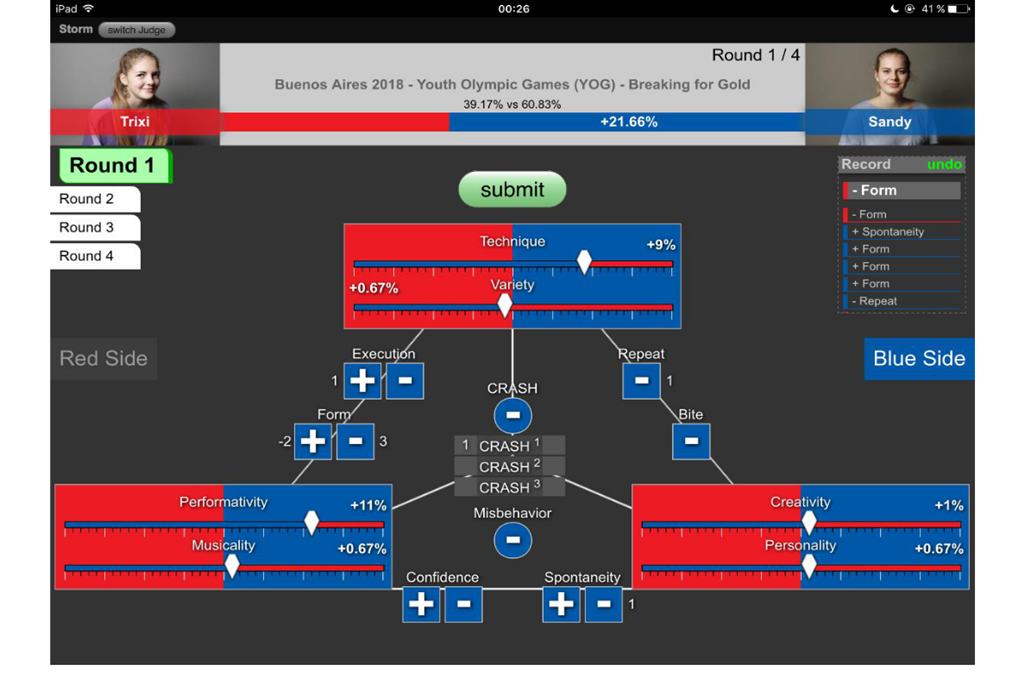 The WDSF Breaking Division and WDSF Academy proudly announced the Congress will be held online in April 2023.
The Congress will include topics on education and training of the new WDSF Breaking Judging System.
The lecturers will be BOJIN (TPE), MAX (POR), KEN SWIFT (USA), MOY (USA), POE1 (USA) and Experts from the WDSF Judging System IT structure.
WDSF BREAKING JUDGING SYSTEM
The new WDSF Breaking Judging System provides organizers of future WDSF Breaking events with an alternative, approved Judging System.
This system shall be used for WDSF Breaking events of all grades as soon as it is released. Therefore, it is important for all License holders to be part of the Congress and to familiarize themselves with the new Judging System. Only judges who have attended the WDSF Breaking Judges Congress and who have passed the exam on the new WDSF Breaking Judging System can be nominated to officiate in any WDSF Breaking event with the Judging System in use.
This development is in line with the WDSF's mission to continuously improve the WDSF Breaking Judging System for the benefit of our athletes.
Uganda DanceSport Federation informs all Candidates may only register for this congress by registering through the Uganda DanceSport RLS national administrators.